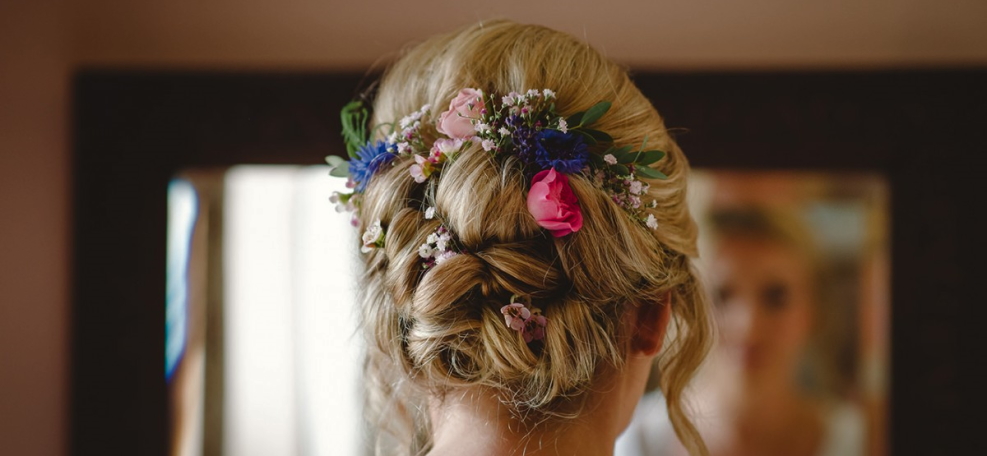 Spring/fall marriage seasons are drawing closer, so if all the wedding ceremonies are packed with flowers, that's only because of season courtesy. You could use flowers for different decoration types throughout the ceremonial place or the location, and of course, you're wearing a bouquet. However, there's one more suggestion to add real flowers to your bride's look.
Choosing to wear floral accessories is a lovely choice for every bride, particularly in spring and early summer. Most of the brides prefer floral crowns, and however, if you don't really want them, you could just add a fresh flower to your tresses.  Flowers can complement any bridal appearance: rustic, seaside, boho chic, contemporary, classic, or any other.  Today, you can easily get various wedding hairstyle ideas with using summer flowers, and in the summer season, there is a trend of using a flower in wedding hair updos. So, in this post, I'm exchanging some fantastic ideas about wearing flowers in your wedding hairdo and looking fantastic; let's take a quick look.
Wedding Hairstyles Using Summer Flowers
Following are some of the best wedding hairstyles using summer flowers.

Sweet Buds' Nestled in Rough Tuck
Roses and Buttercup, tucked up in between, seem to have naturally emerged in this cluttered updo. This design is so poetic and boho, and it makes us feel the drama of the fairy tale.
A Peony-Decorated Updo
Who wants a veil, huh? A bride can decide to wear a colorful peony in her tresses for her wedding ceremony. The shiny pop of color will certainly bring some lively vibes to a bride's simple hairdo.
The Crown of Monochrome Flower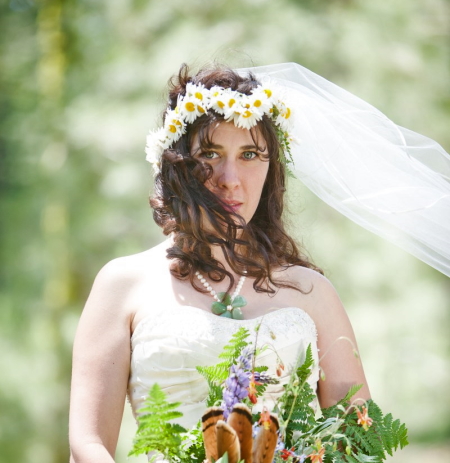 Choose a monochromatic crown of flowers for a distinctive look. A bride should choose a royal blue floral headband for her colorful wedding ceremony that matches her natural bouquet's tones.
Frida Kahlo Braids
At the marriage ceremony in Mexico, a bride wore a Frida Kahlo hairstyle adorned with fresh flowers. We assume the braids make an awesome post to nest a couple of buds in. Not just this hairdo looks stunning, but it really is pretty practical for a dance night. The braids could indeed survive a lot of motion, and also, the flowers can indeed be tied to them with hairpins so that they don't budge because they will in a loose design.
Floral Headband
Jeweled headbands, as well as coral-hued flowers, offer a playful feeling. We particularly like how the extra-large flowers were held to the back of the neck, harboring the free flow of hair without disturbing the bride's face.